HAUSER has launched a new online information portal to provide its customers and partners with quick and easy access to product documentation. All product-related documents, such as operating, assembly and cleaning instructions, data sheets, spare parts lists and electrical plans, can be accessed and downloaded here. "Our goal was to set up a portal with a simple search function that allows our customers and partners to access product documentation at any time", explains Peter Breitenfellner, Vice President of International Sales at HAUSER GmbH.
Documents for the EU Machinery Directive
HAUSER's previous documentation platform was only partly accessible, which is why the Linz-based refrigeration unit and cooling technology specialist has created a new and especially user-friendly online portal. "There is a high demand in particular for the documents needed for compliance with the EU Machinery Directive 2006/42/EC", says Product Management Team Leader Samuel Haider. Until now, this information was sent to customers via email or delivered along with the products. "Introducing the new portal has made this process a lot easier", says Haider, who is in charge of the project.
More than 6,000 available documents
The new product documentation portal offers customers and partners access to more than 6,000 operating and assembly instructions, data sheets, electrical plans, cleaning instructions, spare parts lists and, in the near future, energy labels. You can register for the portal quite easily online: Link to registration.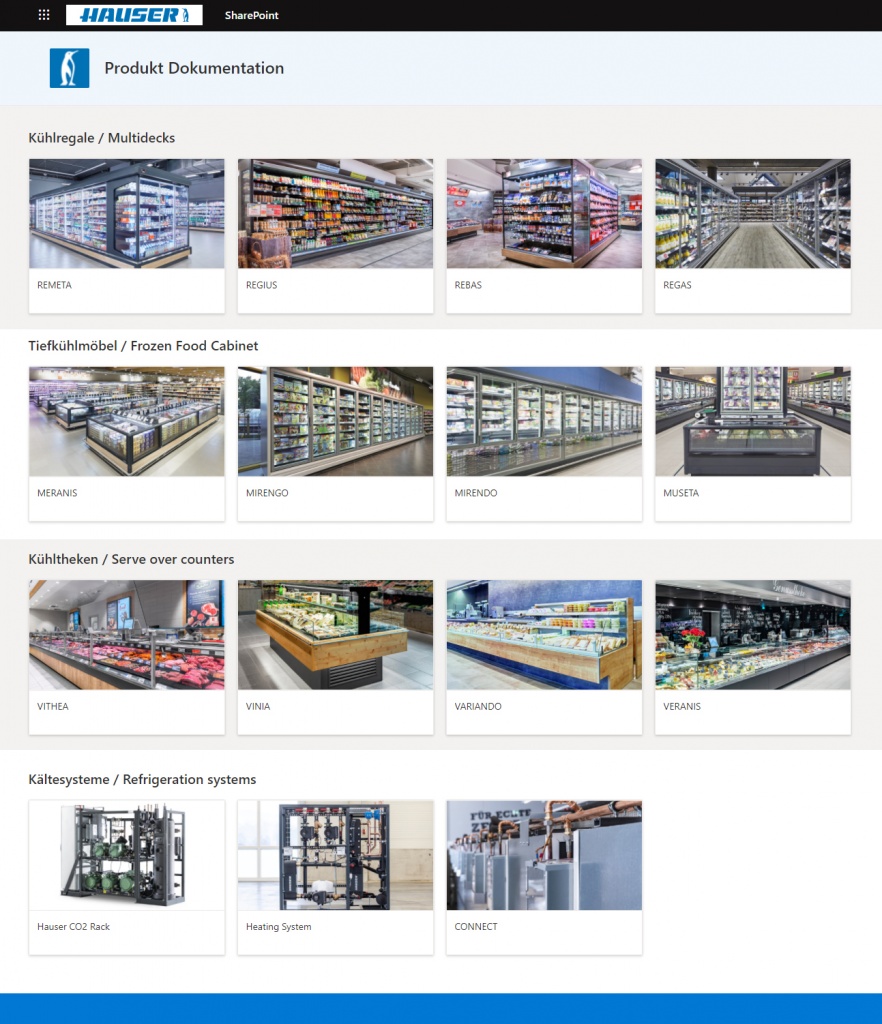 Picture: The new HAUSER product documentation portal offers information in a clearly structured format.